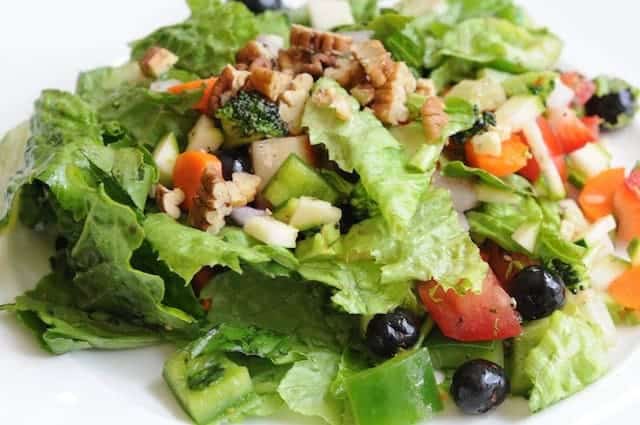 Chopped Spring Salad
This fresh salad is full of delicious seasonal vegetables.
Ingredients
200g romaine, chopped
1 tomato, diced small
1/2 courgette, diced small
50g broccoli, diced small
2 tablespoon red onion, diced small
75g mixed berries
2 tablespoon pecans
1 bell pepper
1 carrot
2 tablespoon olive oil
2 teaspoon honey
4 tablespoon flavoured vinegar
dash dried oregano
black pepper to taste
Allergens: Milk
Method
Toss all ingredients together in a large mixing bowl.
Serve immediately or chill up to 1 hour before serving.