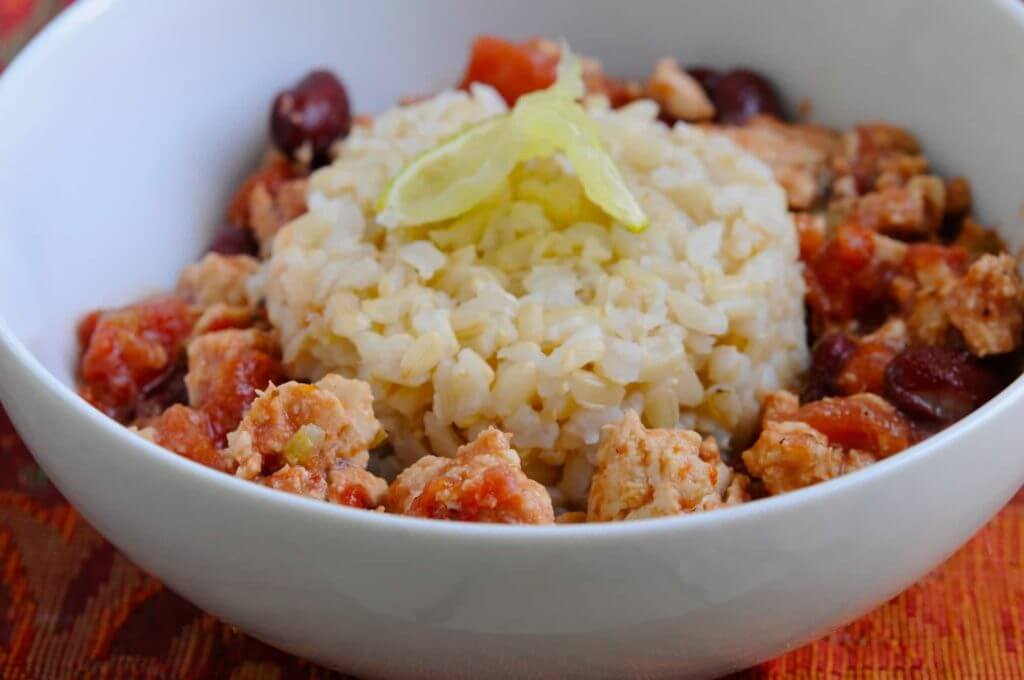 Chili Rice Pot
You'll be eating this delicious one bowl, microwave-made, hearty meal in just 10 minutes.
Ingredients
200g instant brown rice
1 400g can pinto beans, drained and rinsed
1 400g can no-salt-added diced tomatoes
125ml water
1/2 tsp chilli powder
1/2 tsp garlic powder
Method
Place all ingredients into a microwaveable container and mix well. Cover and microwave on high until rice is done and liquid is absorbed, for about 10 minutes. Serve hot.