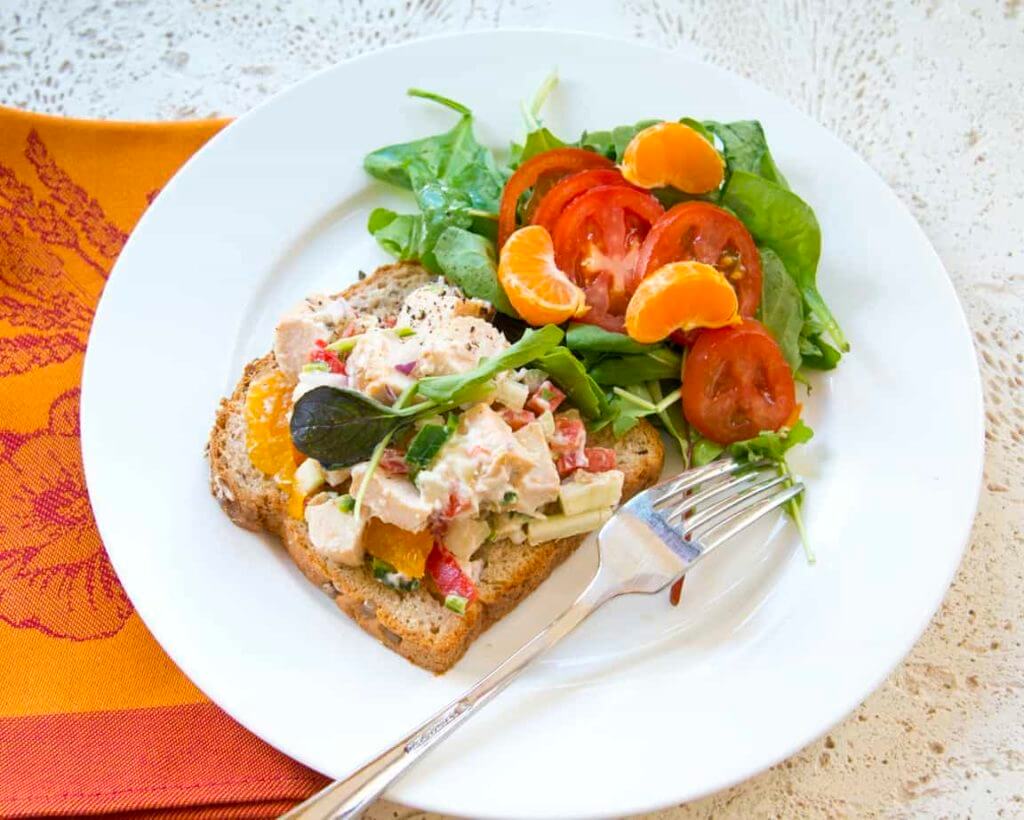 Chicken Salad Sandwich Plate
2 slices whole grain bread 1 roasted chicken breast half, diced 1 tablespoon light mayonnaise 3 dried apricots, diced 1 tsp chopped
Ingredients
2 slices whole grain bread
1 roasted chicken breast half, diced
1 tablespoon light mayonnaise
3 dried apricots, diced
1 tsp chopped red onion
1 tablespoon diced red pepper
1 tablespoon diced celery
1 tablespoon hot green chili pepper
3 cups arugula or mixed greens
2 plum tomatoes, sliced
2 navel oranges, peeled and segmented
spritz Italian dressing
Allergens: Milk, Egg, Wheat
Method
Place the chicken, mayonnaise, apricot, onion, peppers and celery in a mixing bowl and mix well.
Place the bread on 2 plates, 1 slice each, top with chicken salad.
Place the greens, sliced tomatoes and orange segments on the plates and spritz with the Italian dressing spray (or use lemon juice or vinegar to top the salad). Garnish with fresh cracked black pepper and a green leaf on top of the sandwich.