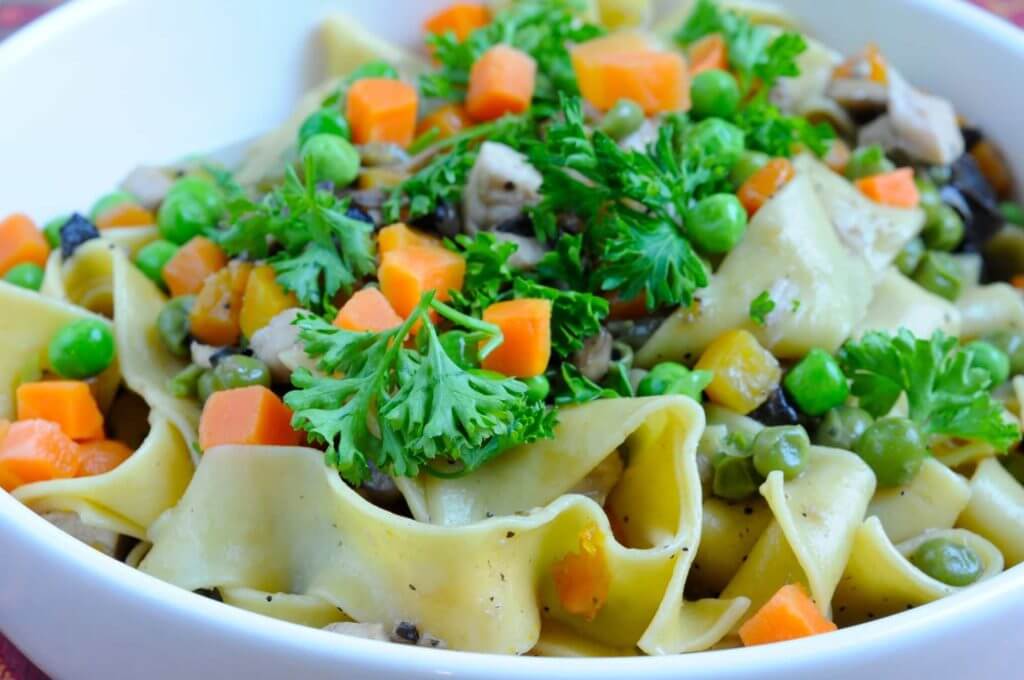 Chicken Noodle Skillet
This dish goes great with a fresh, green salad.
This dish goes great with a salad.
Ingredients
2 tsp vegetable oil
1 cup onion, chopped
2 cups cooked chicken breast, without skin, cubed
2 cups frozen mixed vegetables (peas and carrots or vegetable soup combo)
2 cups uncooked ribbon noodles
2 cups chicken broth (low sodium if possible)
1/2 teaspoon garlic powder
1 teaspoon oregano
black pepper to taste
Allergens: Wheat
Method
Heat vegetable oil in large nonstick skillet over medium-high heat.
Sauté the onion for a few minutes; then add the rest of the ingredients.
Bring to a boil.
Lower heat and cover the pan.
Simmer until the noodles are tender, about 8 to 10 minutes.
Serve hot.