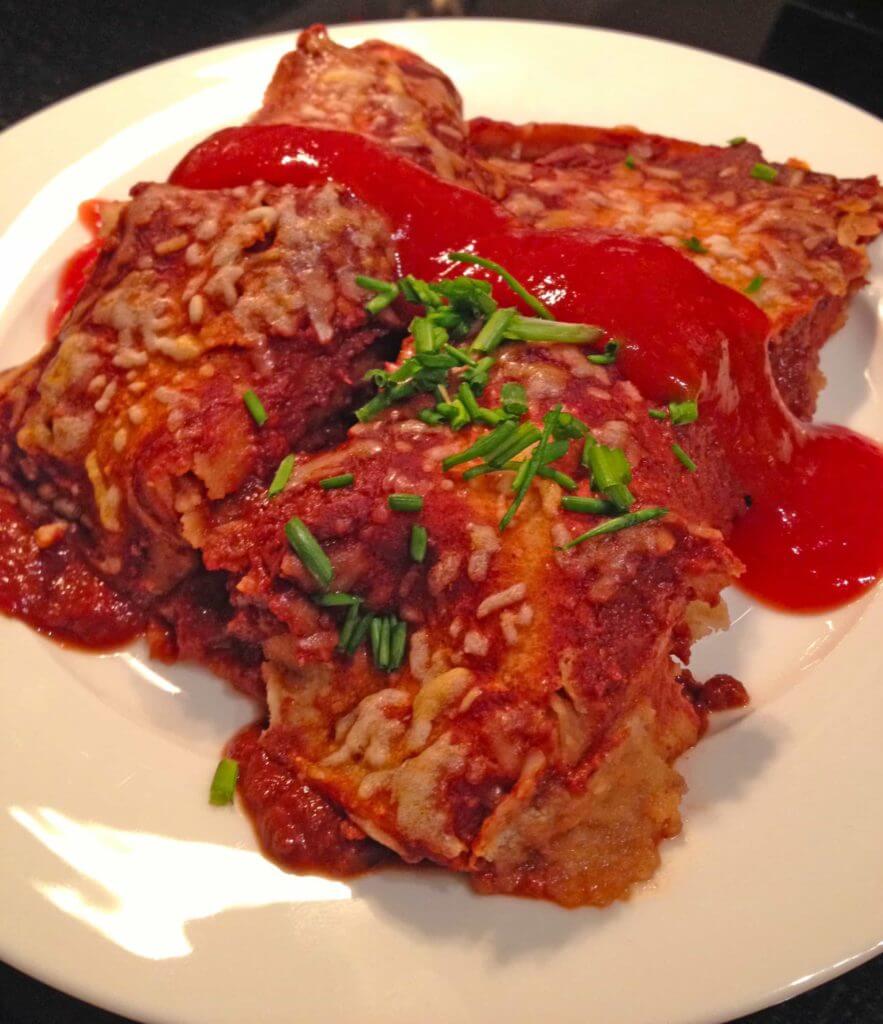 Chicken Enchiladas
This recipe is easy to make and it can be made ahead for busy days.
Ingredients
1 tsp canola oil
1 1/2 chopped onions
1 chopped bell pepper
dash tabasco
1 tsp ground cumin
1 tsp chilli pepper
1 chicken breast, boiled and shredded
10 whole wheat tortillas
Allergens: Milk
Method
Enchilada sauce: 1 can tomato paste, 700ml water, dash hot pepper sauce, 1/2 tsp chilli powder, 1 tsp cocoa powder, 1 tsp vinegar, 1 tsp granulated garlic
30g grated cheese
Make the enchilada sauce by adding all ingredients to small sauce pan, whisking smooth, bringing to a boil and then lowering to a simmer for 8-10 minutes.
Make the enchiladas: Fry the onions and peppers, add the seasonings then add the shredded chicken. Cook until the veggies are crisp and tender, for about 6 minutes.
Heat all the tortillas together for 30 seconds in the microwave. Roll the tortillas up with a little chicken filling in each one. Place the stuffed tortillas side by side in a lightly oiled (use spray) rectangular or square baking dish with the seam side down. Cover with the sauce and top with cheese.
Bake for 20 minutes in a preheated 375 F degree oven. The enchiladas are done when the sauce bubbles and the cheese is melted.
Serve hot.