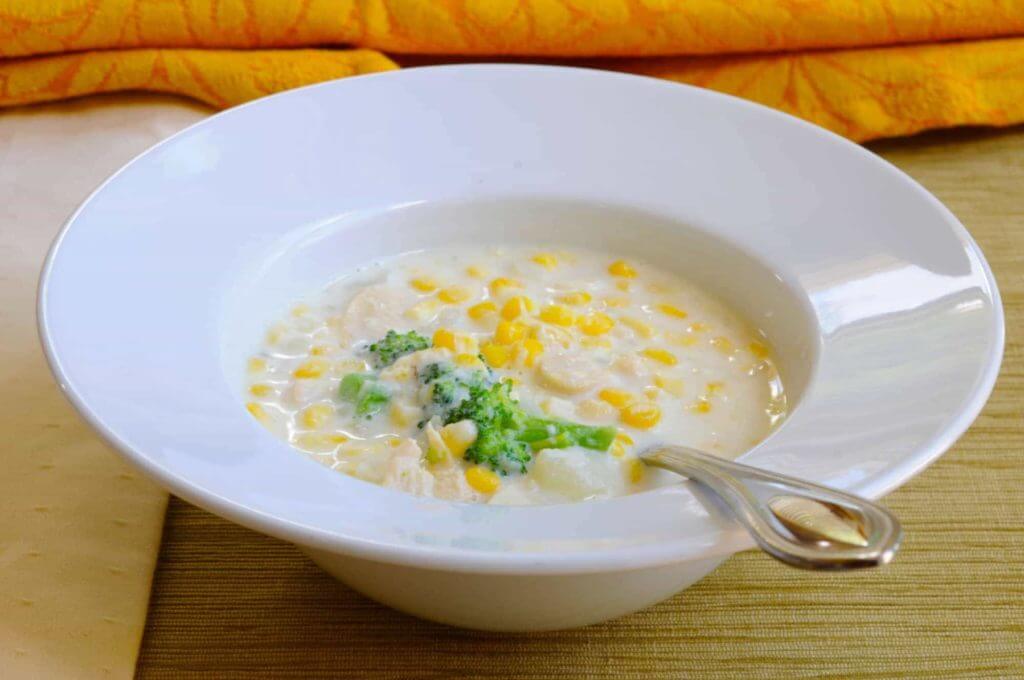 Chicken Corn Soup
This hearty soup comes together in a snap!
Ingredients
1 1/2 chopped onion
200g diced celery
1 Tbsp vegetable oil
200g roasted chicken breast, skinless, diced
500ml chicken stock
1 Tbsp all-purpose flour
250ml water
200g frozen corn
ground black pepper, to taste
1 tsp garlic powder
1 Tbsp dried parsley
1/2 tsp dried thyme
Allergens: Wheat
Method
Heat a large soup pan over medium-high heat.
Fry onion and celery in vegetable oil until golden for about 3 minutes.
Add the chicken breast and stock.
Mix the flour with the water and add to pot.
Add the corn.
Bring the mixture to a boil and add seasonings.
Cook until vegetables are tender for about 8-10 minutes.
Serve hot.