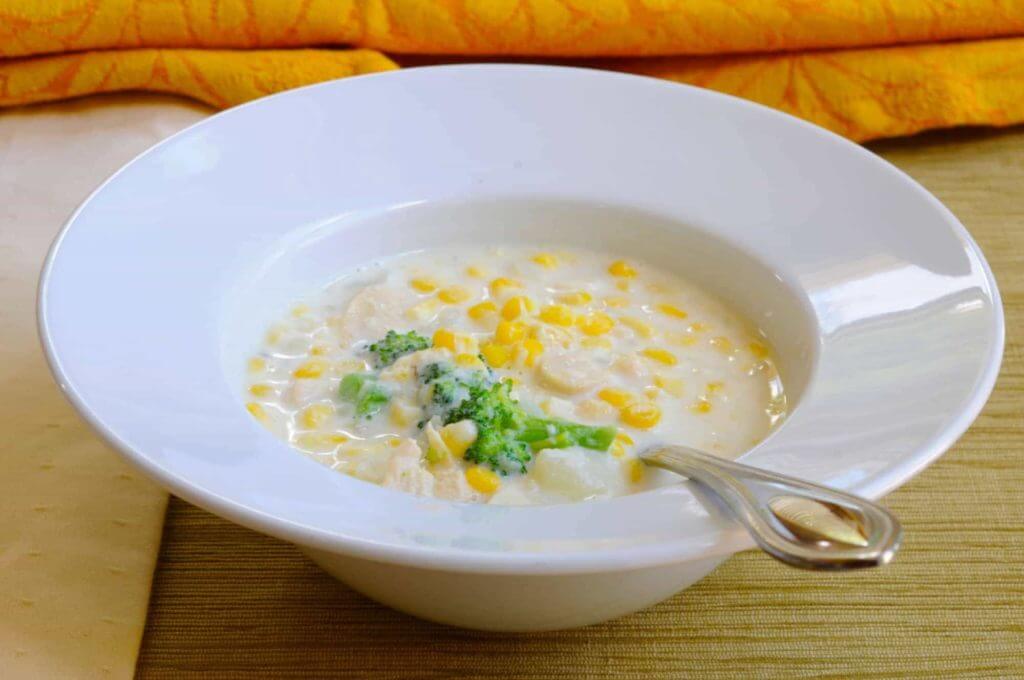 Chicken Corn Chowder
Our chicken corn chowder is low-fat, lean, and hearty.
Ingredients
4-ounce boneless, skinless chicken breast, diced
1 10 ounce can lowfat, condensed cream of broccoli and potato soup
1-1/2 cups skim milk
2 cups frozen corn kernels
14-ounce can stewed diced tomatoes, no-added-salt
Allergens: Milk
Method
Toast corn kernels under broiler for 3-5 minutes or until golden brown. Place all items in medium-sized sauce pan and bring to a boil over medium-high heat.
Stir well and reduce to a simmer, stirring occasionally. Cook for 5-7 minutes or until chicken is done and corn is tender. Serve in soup bowl. Optional garnish: dots of tabasco on top.