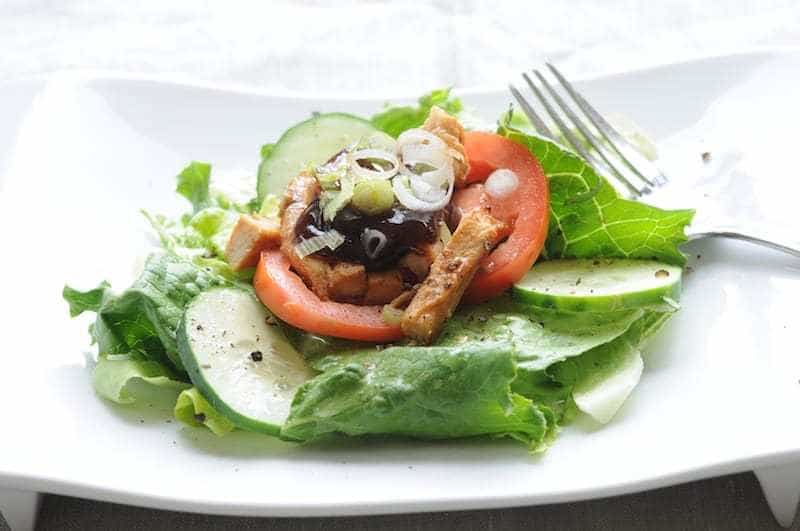 Chicken BBQ Salad
Barbecue sauce takes this chicken salad to a whole new level.
Ingredients
175g chicken breast tenders
100ml light barbecue sauce
300g chopped, ready-to-serve romaine lettuce
2 sliced tomatoes
2 sliced spring onions
1/2 cucumber, sliced
1 tablespoon olive oil
3 tablespoons cider vinegar
Method
Preheat oven to 350 degrees F. Place chicken in small baking pan and cover with barbecue sauce. Bake until done, about 20 minutes.
Place the lettuce and fresh vegetables in a large salad bowl. Place the chicken on top and sprinkle salad with olive oil and vinegar.
Serve immediately.