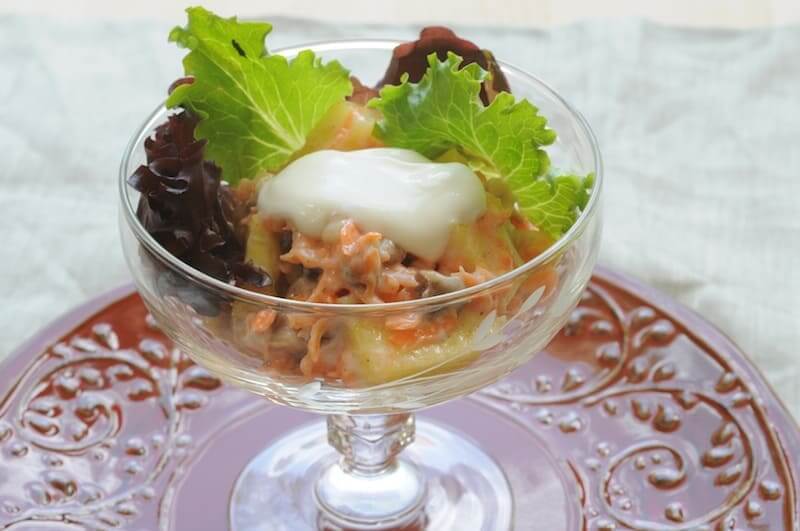 Carrot Cake Salad
This salad tastes just like a carrot cake. It is a fun and creative twist from the old-fashioned grated carrot salad that has mayonnaise and raisins.
Ingredients
3 cups grated carrots
1/4 cup raisins
1/4 cup chopped walnuts
1/2 cup diced pineapple (fresh or canned in water)
1 cup light yogurt
1/2 teaspoon ground cinnamon
1/6th teaspoon ground nutmeg
1/6th teaspoon ground cloves
Allergens: Milk, Tree Nut
Method
Mix all ingredients and serve.