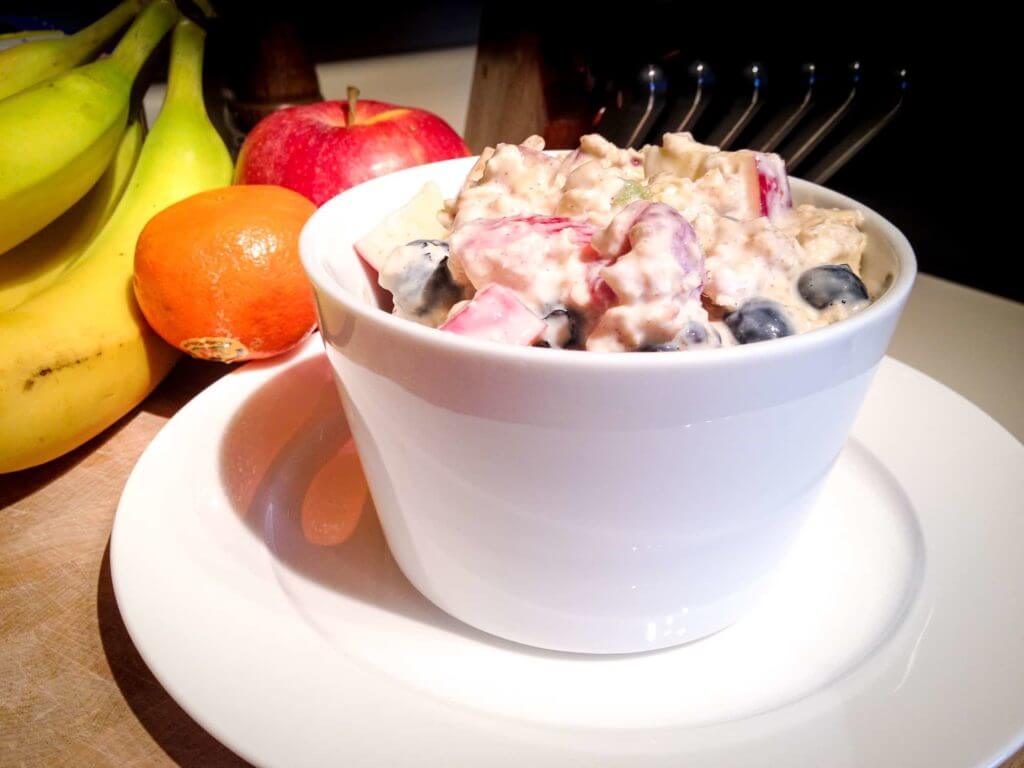 Calcium Muesli
A healthy, hearty breakfast you can start the night before, or make in minutes on a hectic morning.
Ingredients
1/4 cup rolled oats, dry
1/4 cup calcium fortified skim milk
1/2 cup vanilla light nonfat yogurt
1 cup diced fresh fruit
pinch cinnamon
Allergens: Milk
Method
Mix the rolled oats and milk; allow to soak for a few minutes or overnight. Fold in the rest of the ingredients. Eat immediately or refrigerate until ready to serve, up to 1 day.