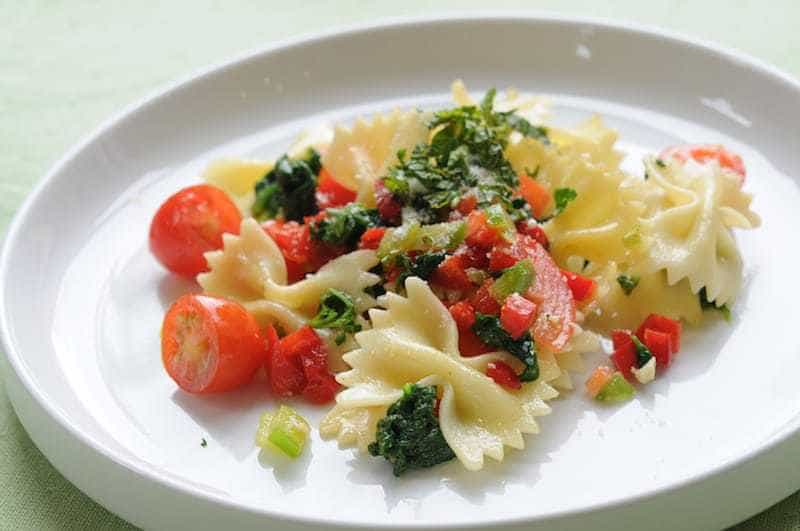 Bowtie Pasta Salad
This simple salad couldn't be prettier!
Ingredients
1 pound cooked bowtie pasta
1 teaspoon olive oil
3 teaspoons red wine vinegar
1/2 tablespoon grated Parmesan cheese
1/2 cup boiled chopped spinach
1/4 cucumber, cut in half and sliced
1/2 cup chopped red bell pepper
10 grape tomatoes
1/4 teaspoon black pepper
1/2 teaspoon granulated garlic
1 tablespoon chopped fresh basil
Allergens: Milk, Wheat
Method
Mix pasta with the rest of the ingredients. Serve immediately or chill for later use. This salad looks nice if garnished with sliced fresh parsley and fresh cracked black pepper.