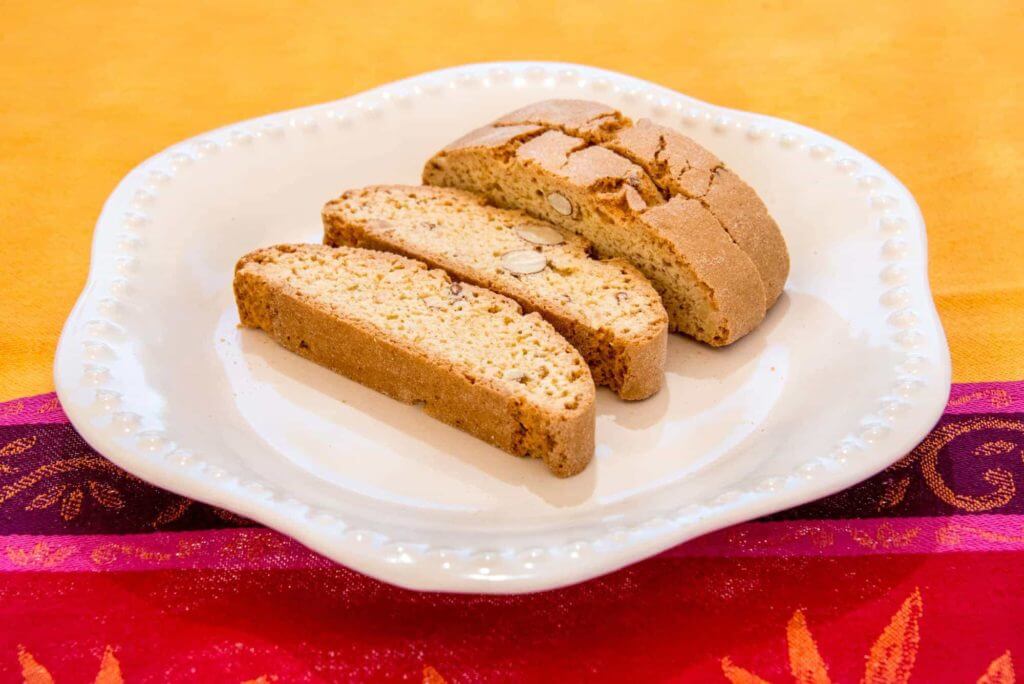 Biscotti
Biscotti is an Italian cookie or coffee bread that is baked twice. Almond and vanilla extract give it it's unique flavor.
Ingredients
2 large eggs
1/2 cup sugar
1 teaspoon vanilla extract
1 teaspoon almond extract
1-1/2 cups all-purpose flour
1 teaspoon baking powder
1/4 teaspoon salt
1/2 cup whole almonds, finely chopped
1/2 cup chocolate chips
Allergens: Egg, Tree Nut, Wheat
Method
Preheat oven to 375. Mix all ingredients together in large mixing bowl. Form dough into flat-shaped loaf and place on nonstick baking pan. Bake until firm in center, about 20 minutes.
Allow loaf to cool and then slice loaf into thin slices. Distribute the slices on a non-stick baking pan and bake again until golden brown, about 15 minutes. Cool and store in air-tight container up to 1 week.