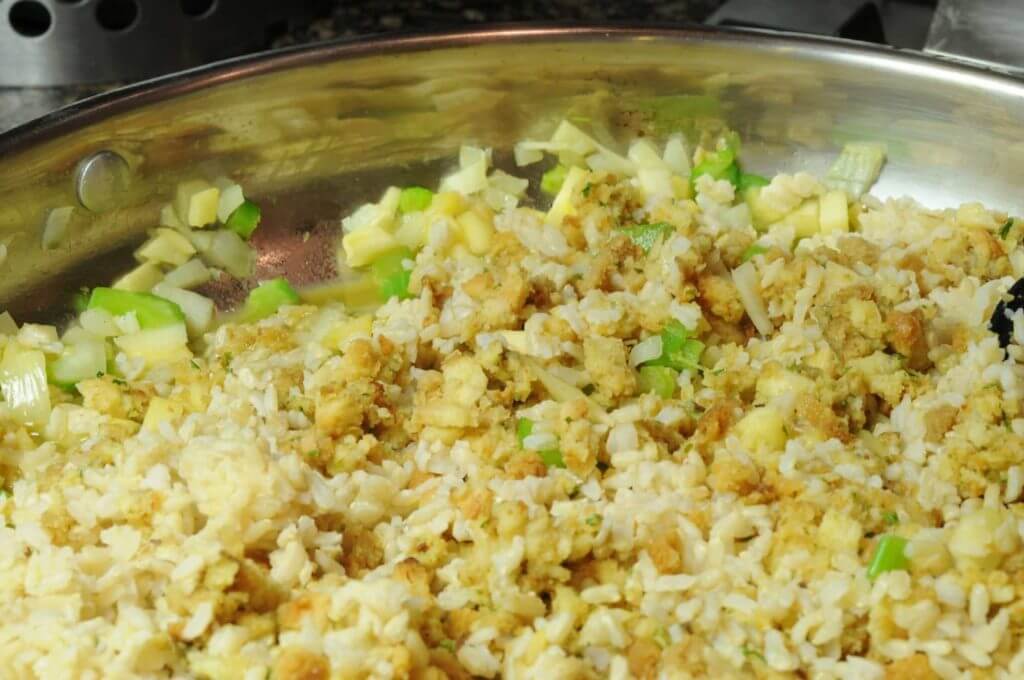 Better Stuffing
This healthful stuffing is full of nutrients and fiber.
For 4 cups of prepared stuffing (or 1 box of prepared Stove Top stuffing mix), you will need the following ingredients:
Ingredients
1 cup each: diced apples, onions and celery
1 Tbsp margarine
3 cups cooked brown rice
1 cup low-sodium broth
Allergens: Wheat
Method
Sauté the apples, onions and celery in the margarine.
When they are soft (about 3-5 minutes), add the prepared stuffing, cooked rice and broth.
Combine well and place in covered casserole or baking dish.
Bake for 45 minutes at 350 °F.