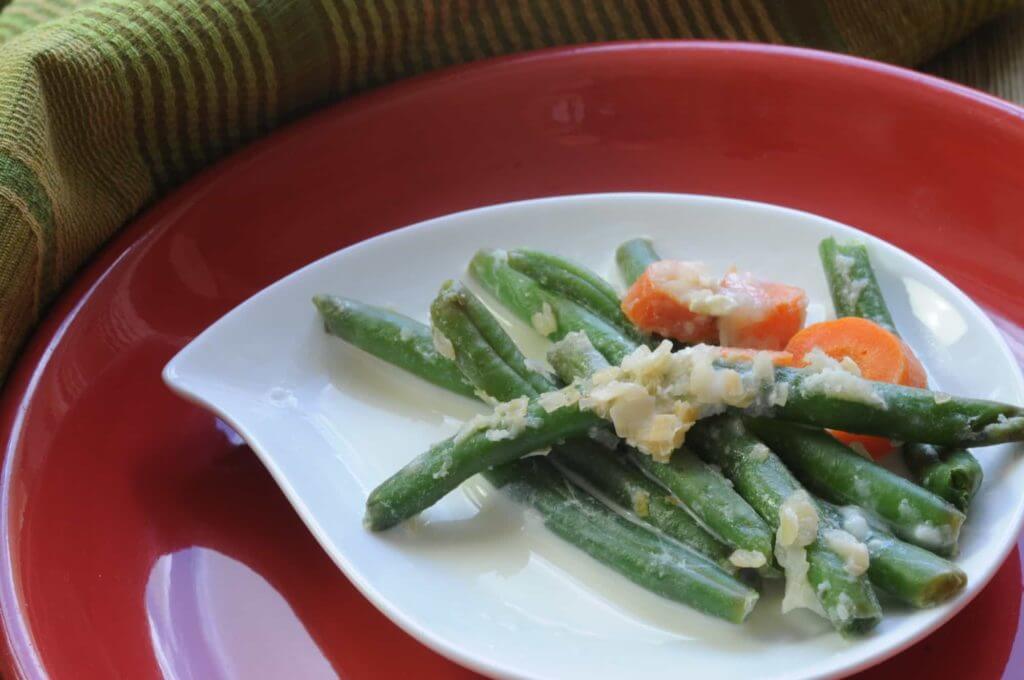 Better Green Bean Casserole
Green bean casserole reminds us of the holidays, but there's no reason not to make this easy side dish any day of the year.
Ingredients
1 pound green beans, boiled, drained
1/2 pound chopped carrots
1 cup nonfat/skim milk
2 tablespoon parmesan cheese, grated
black pepper to taste
Allergens: Milk
Method
Preheat oven at 350 degrees. Place vegetables in a glass baking dish. Pour milk on them and sprinkle with pepper.
Top with parmesan cheese and bake for 20 minutes or until cheese is golden. Serve hot.