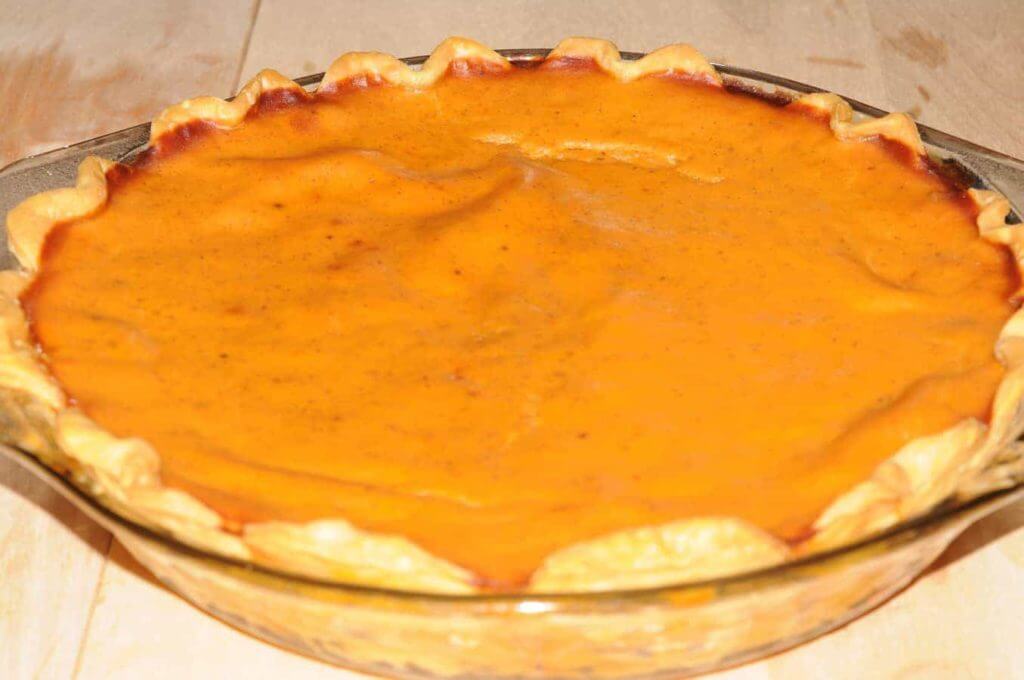 Best Light Pumpkin Pie
This light pumpkin pie may taste even better than the original!
Ingredients
16 pieces of ginger snap cookies
16 ounce can pumpkin
1/2 cup egg whites
1/3 cup sugar
1 1/2 cup evaporated skim milk
2 teaspoons pumpkin pie spice
1/3 cup Splenda
Allergens: Milk, Egg
Method
Preheat oven to 350 degrees. Grind ginger snaps in food processor. Lightly spray a glass pie pan with cooking spray. Pat cookie crumbs into the bottom of the pan evenly.
Mix the rest of the ingredients in a medium sized bowl and pour into the crust. Bake until knife comes out clean from center, about 45 minutes. Refrigerate and slice in 8 wedges.
Optional: serve each wedge with fat free whipped cream.