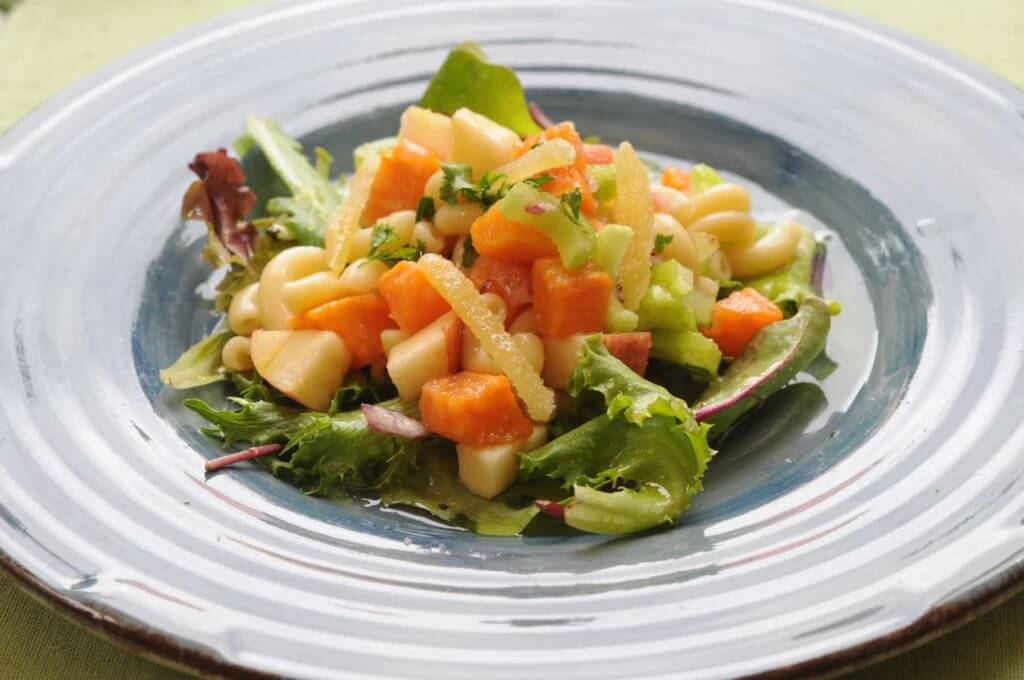 Autumn Pasta Salad
This warm pasta salad is a perfect meal for when fall nips the air. Did you know that October is National Pasta Month?
Try this delicious warm salad and celebrate October as National Pasta Month.
Ingredients
170g cooked wholemeal macaroni noodles
200g cooked sweet potato cubes
1 apple with skin, chopped
1 sliced celery stalk
1/2 red onion, diced
1 tsp fresh ginger, grated
1 tsp olive oil
2 Tbsp flavored vinegar
black pepper to taste
Allergens: Wheat
Method
Toss all ingredients together in a medium sized mixing bowl; serve warm.