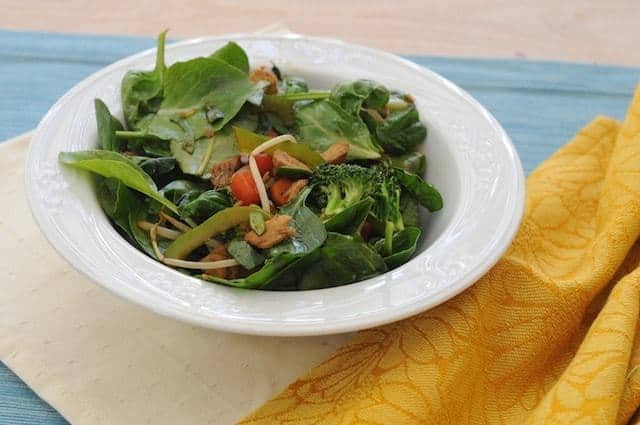 Asian Vegetable Salad
This warm salad is a taste sensation!
Ingredients
450g frozen stir-fry vegetables
2 Tbsp light soy sauce
1 Tbsp sesame oil
500g ready-to-serve spinach salad
red wine vinegar or balsamic vinegar to taste.
Allergens: Tree Nut, Soy
Method
Lightly spray a large nonstick frying pan with vegetable cooking spray and heat over medium-high heat. Fry the vegetables for 5 minutes until crisp-tender and heated through. Season the vegetables with the soy sauce and sesame oil and add the chicken. Allow to heat together. Toss the stir-fry mixture with the raw spinach. Serve with vinegar on the side.