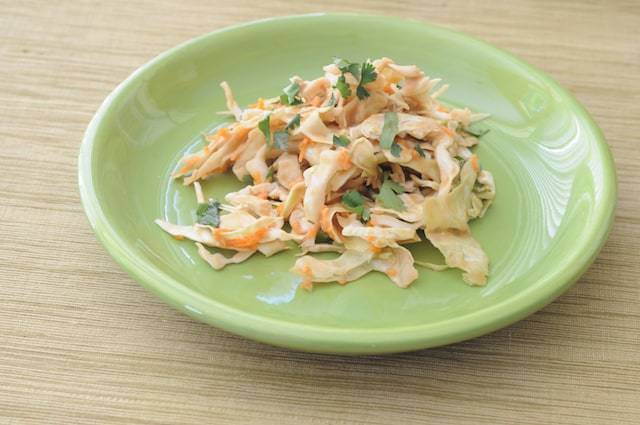 Asian Cole Slaw
This slaw goes well with grilled fish.
This slaw goes great with broiled or grilled fish.
Ingredients
3 Tbsp red wine vinegar
1 Tbsp canola oil
2 Tbsp smooth peanut butter
2 tsp light soy sauce
2 tsp sugar
1 tsp dried ginger
1-1/2 Tbsp minced garlic
200g sliced cabbage
1 green bell pepper, thinly sliced
1 carrot, grated
2 spring onions, chopped
7g chopped fresh corriander
Allergens: Peanut, Soy
Method
Whisk the vinegar, oil, peanut butter, soy sauce, sugar, ginger and garlic together in a large mixing bowl.
Add the rest of the ingredients and toss together.
Serve immediately or chill for later use, up to 3 hours.