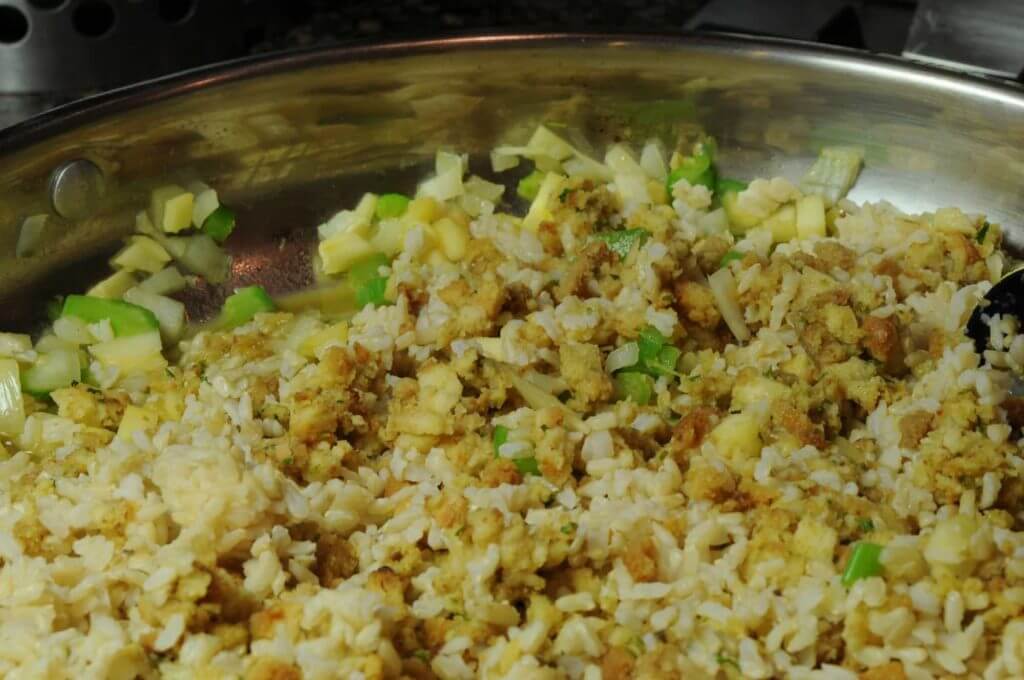 Almond Pilaf
This simple rice dish can be made in a rice cooker or the microwave.
Ingredients
250g brown rice
700ml water
30g ground raw almonds
dash granulated garlic
1 tsp dried parsley
black pepper to taste
Allergens: Peanut
Method
Rice cooker: Place all of the ingredients in a rice cooker and put the switch on cook. Cook until the water evaporates, about 30 minutes.
Microwave: Place all ingredients in a large, covered, microwave-safe dish. Microwave on 80% power for 33 minutes.
This dish goes very well with fish and chicken. Add a large green salad to complete the meal.