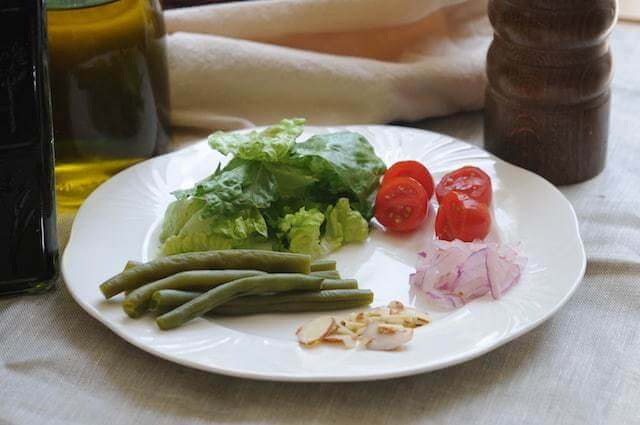 Almond-Green Bean Salad
This delicious and crisp salad is great all year round.
Ingredients
200g lettuce, chopped
450g frozen green beans, defrosted (about 1 pound)
150g cherry tomatoes, halved
1/2 sliced red onion
2 Tbsp balsamic vinegar
1 Tbsp olive oil
black pepper to taste
2 Tbsp flaked almonds, toasted
Allergens: Tree Nut
Method
Rinse lettuce with cold running water, drain in colander and blot dry with paper towel. Mix all ingredients together in a large mixing bowl. Serve immediately or chill briefly before serving.