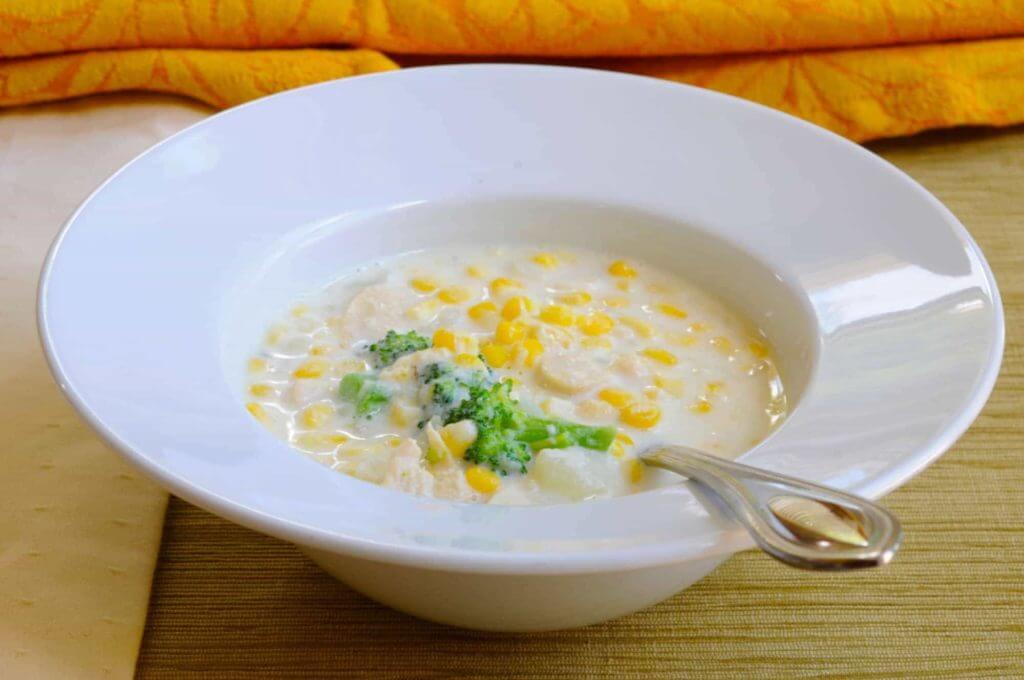 10 Minute Corn Chowder
Warm up in a jiffy with our 10 minute corn chowder recipe.
Ingredients
1 teaspoon extra virgin olive oil
1/2 onion, chopped
1 teaspoon minced garlic
4 tablespoon plain wholemeal flour
750ml skimmed milk
2 teaspoon prepared mustard
1/4 teaspoon dried thyme
black pepper to taste
150g frozen sweetcorn
100g grated reduced fat cheddar cheese
Allergens: Milk, Wheat
Method
Heat a large nonstick pan over medium-high. Add the oil and fry the onion and garlic for about 2 minutes until golden. Meanwhile, place the milk, flour, mustard and seasonings in a small bowl and mix well.
Add the mixture to the pan followed by the sweetcorn; mix and stir well until the mixture comes to a boil and thickens. Stir frequently to keep the mixture from burning.
Divide into four bowls and top each with some grated cheese.