5:2 Diet The Easy Way
Fast, Effective Weight Loss with our Proven Diet Plans & Delicious Meal Replacements
5:2 The Fasting Diet
The diet has risen in popularity over recent years due to its simplicity and coverage in various documentaries and studies.
So what is the 5:2 diet?
Based on the principle know as intermittent fasting (IF) where you eat normally at certain times and fast during the others, the plan is quite simple. You eat normally for 5 days of the week and fast on the remaining two.This works by cutting your calorie intake for those 2 days to a 1/4 of their normal level. It is suggested to have between 500-600 calories if you are female or 600-700 if you are male.  The success of this diet relies on not over eating during your normal eating days.
Although is simple and effective, this type of diet does not produce the best weight loss results due to it intermittent nature. So if you are looking for faster weight loss it is recommended that you look at the other Low Calorie Diet plans.
How Can Shake That Weight Products Help
Shake That Weight meal replacements are ideal for your 2 fasting days per week. You will always know how many calories you are achieving. The meal replacements are tasty, satisfying and provide your with all your essential nutrients for the day. You can decide whether you want them to be part of your diet or to completely substitute all your calories for the day.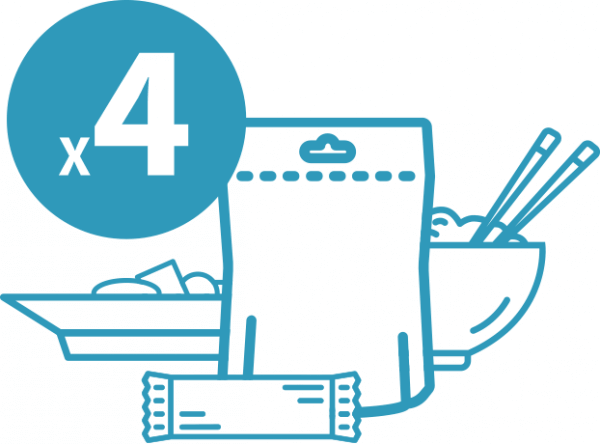 Women: Enjoy any 4 STW meal products
Choose from our shakes, soups, noodles, bars and more
All our products are nutritionally balanced and use a high quality casein protein which digests slowly over 4 hours to keep your hunger at bay.
Drink 2 litres of water evenly through the day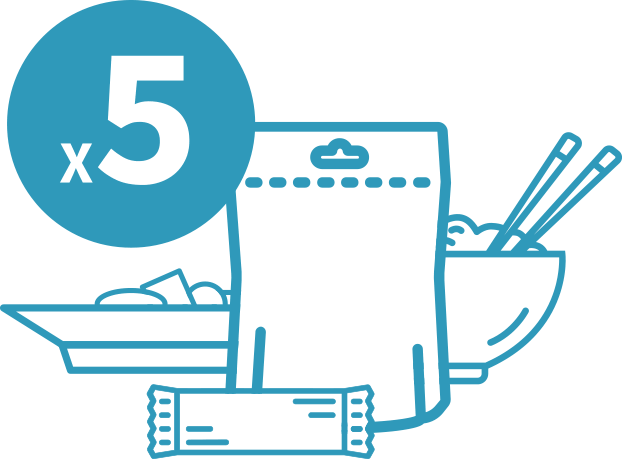 Men: Enjoy any 5 STW meal products
Choose from our shakes, soups, noodles, bars and more
All our products are nutritionally balanced and use a high quality casein protein which digests slowly over 4 hours to keep your hunger at bay.
Drink 2.5 litres of water evenly through the day
Reviews
At Shake That Weight we take customer satisfaction very seriously. Believe it or not, we do actually read all your reviews and make sure that we are doing everything we can to give you the best experience possible. To ensure all the reviews we show you are genuine, we employ independent feedback companies who manage the review process and email all customers after a confirmed order.
Collected by independent review company reviews.co.uk
This review is not about losing or gaining weight but more about my satisfaction with this company's products and delivery. Firstly this an genuine response and no mucking about. I am into my third - I think order - and that in itself should tell you something. I suffer from digestive problems but the meals I have had so far have been excellent with no upsets whatsoever and that does include a good cross section of their menu. To say that I am delighted with the meals and delivery is putting it mildly and as I a disabled it makes for an far easier life. Take note those who may be sceptical, try them, I doubt you'll be disappointed after all my last order was £93.00. Believe me you don't spend that if you are not satisfied!!!!! *
I'm doing the women's keto diet and I have just completed week 1. I have lost 8lbs which is amazing but it has taken a lot of suffering! The main issue I've found is that I'm constantly starving, like to the point I'm having trouble sleeping. I can't understand where in all of the reviews I've read, that these products fill you up?! I must be super unlucky! The taste of every product is really tasty and It does feel like a treat drinking a shake or eating a bar which is great. I also bought the fibre powder which I have 3 times a day and at least two litres of water. I did suffer 'Keto Flu' during the first week, but that seemed to disappear on day seven thankfully as it was pretty awful. So in summary (my personal opinion) The plan works, the food and shakes are very tasty but they do not fill you up! I personally could not work full time on this diet as I'd keel over or eat someone 🙊 and I especially could not manage the first week being at work on this diet or driving a car as the brain fog is bad lol *
* Weight loss results are different for each individual and yours may vary.
Success Stories
I started at 105kg which felt huge but the numbers quickly went... *
Read more
After being slim for most of my adult life I started to... *
Read more
I started Shake That Weight after having my 2nd child and my... *
Read more
My journey started when my wife bought me a Fitbit blaze wrist... *
Read more
At the start my journey I didn't really take it seriously. I... *
Read more
* Weight loss results are different for each individual and yours may vary.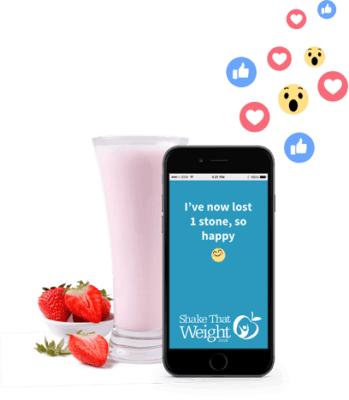 Join a community of fellow shakers
Shake That Weight have a very active community of dieters who love to share advice and tips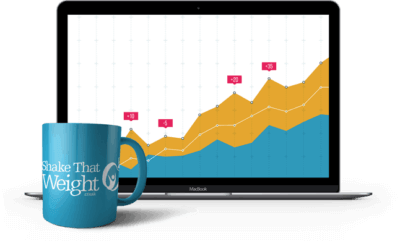 FREE online weight tracker
Access your free weight tracker and body measurement tool within your account after you place your order.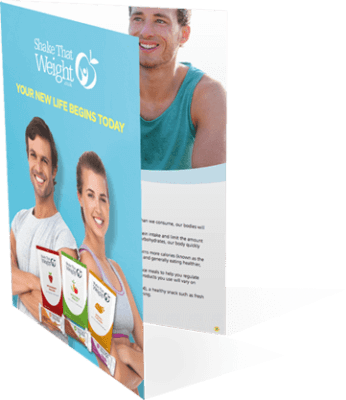 Free guide booklet
Don't worry, once you order you will get a booklet that explains everything you need to do. FREE with every order.
FAQs
Looking to achieve ketosis?
Unsure what ketosis is? Don't worry, simply choose our easier to follow regular plans as you will achieve the same great weight loss.
You will see similar rapid weight loss on all our plans. There are only minor differences in the plans, so choose the correct one for your lifestyle.
Whenever you would like! As long as you are consuming all your products and meals evenly spaced out throughout the day it does not matter if you have it for breakfast, lunch or dinner. Find what suits you best.
Weight loss is a very individual thing and is based on your metabolism, starting weight and lifestyle etc. This said very low calorie diets such as this do encourage more rapid weight loss than traditional diets. If you read the reviews and success stories, customers have lost anywhere between 1 and 10 stone.
If you feel the need for a meal one day then simply follow the guidelines for the "with meal" plans. Also if you do not have the time for your meal on the "with meal" plans then simply replace it with another Shake That Weight product. This should not affect you weight loss.
This plan will result in the similar amounts of weight loss as our others. All Shake That Weight diet plans can result in ketosis/release of ketones and offer similar amounts of weight loss to this plan. The difference between this and our other plans is this is less about calorie counting, and more about limiting the total number of carbs you consume a day. It also has more limitations on which meal products you can have and things you can drink than the other plans.