Shake That Weight ™ • 4th November 2015 • 8 years ago
UK's best Alternative Adventure Holidays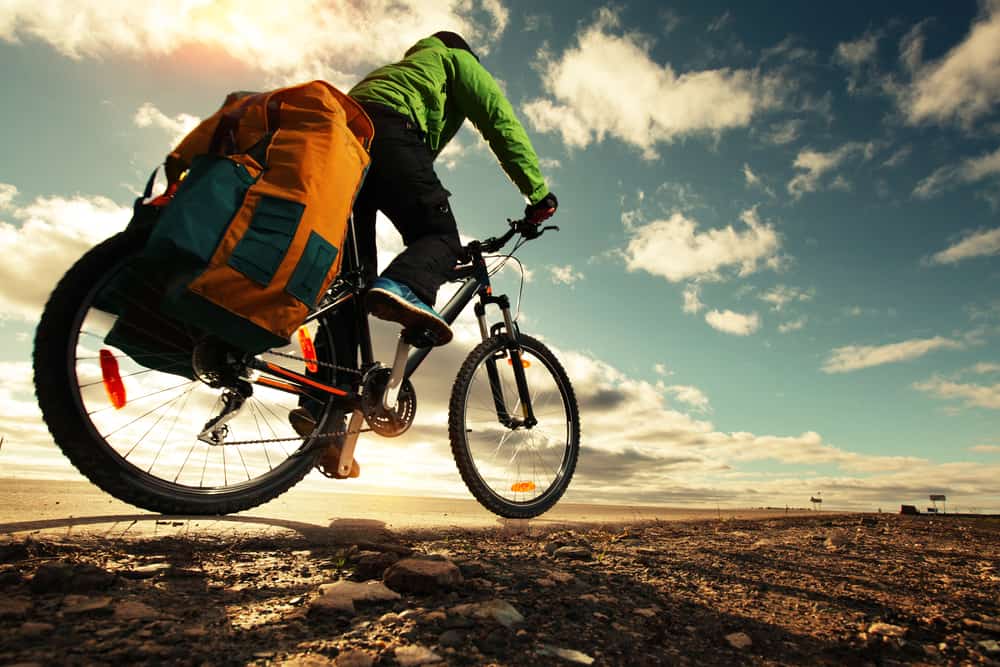 There's no shortage of different types of adventure holiday within the UK, from walking the highest of mountains, cycling from coast to coast or doing it all at one of this countries many outdoor centres. An adventure holiday is not just a good way of challenging yourself, or learning a new skill, it could also thrust you in to a new fit and healthy hobby. Here we have compiled a number of different types of holiday (including helpful links) which will inspire, challenge and awaken your inner adventurer.
Walking
The UK has one of the best landscapes for any walker experienced or new, from the picturesque landscapes of National Park's such as the Lake District and Snowdonia to the beautiful coastlines of our scenic island. A walking holiday can offer the peace, serenity and energy fuelled escape that you have been longing for. There are so many places to choose from why not start at the Walking Britain website, where there is a huge compilation of different walks from light strolls to the toughest of peaks.
For more information
HF Holidays hfholidays.co.uk,
Cotswold Walks cotswoldwalks.com
Ramblers Holidays ramblersholidays.co.uk
Sherpa Expeditions sherpaexpeditions.com
Discovery Travel discoverytravel.co.uk
Mountain Biking/cycling
Traffic-free trails that follow purpose-built paths or disused railway lines in scenic rural areas are perfect for gentle cycling. Places to find these include the Forest of Dean in Gloucestershire, Haldon Forest and the Tarka Trail in Devon, the Millennium Coastal Park in Llanelli, the Water Rail Way in Lincolnshire and the 20-mile Clyde and Loch Lomande route. Good mountain biking terrain includes the Quantock Hills in Somerset, the Dark Peak in Derbyshire, the Welsh Brecon Beacons and the Cairngorms in the Highlands.
For more information
sustrans.org.uk, routes2ride.org.uk,mbr.co.uk or contact local tourist offices.
For guided cycling holidays check out these guys;
Saddle Skedaddle skedaddle.co.uk
UK Cycling Holidays ukcyclingholidays.co.uk
Cycle Tours UK cycletoursuk.com
Byways Breaks byways-breaks.co.uk).
Sailing
Being an island there is plenty of other places to base yourself for an exillerating sailing holiday, and some will even offer you the opportunity to work towards sailing quailifications. For first-time sailors and windsurfers, southern coastal waters including the Solent in Hampshire, Poole Harbour in Dorset and the Fal estuary in Cornwall provide good, sheltered training grounds. A good place to start if a sailing holiday interests you is the Royal Yachting Association website, being the British governing body for the sport there is tons of information available within.
For more information
Royal Yachting Association (rya.org.uk).
Sunsail sunsail.co.uk
Rockley watersports rockley.org/watersports)
Trinity Sailing trinitysailing.org
The Jubilee Sailing Trust jst.org.uk)
Annabel J Sailing Holidays (annabel-j.co.uk)
White Water
Many of the UK's rivers offer the exciting opportunity of riding white water whether it be on a raft with a few other witting participants or alone within the confines of a kayak or canoe.
Fast-flowing rivers make Scotland and Wales the prime destinations for adrenalin-pumping rafting and tubing. The Tryweryn and the lower section of the Dee in Wales are best for high-octane descents, while the Teifi, upper Wye and upper Dee provide more relaxing rides.
For more information
 The National White Water Rafting Centre ukrafting.co.uk
Rafting in Wales and in Scotland whitewateractive.co.uk
Lee Valley White Water Centre in Hertfordshire  visitleevalley.org.uk
backwatershire.co.uk Hires canoes supplied with tents, stoves, sleeping mats and waterproof containers, and can advise where to camp. Several start and finish points available.
Diving
Britain's best Scuba-diving adventures explore the slimy shipwrecks beneath the waves. The ultimate is the stretch of water called Scapa Flow, in the Orkneys, where a German High Seas fleet, including seven large warships and four destroyers, met a watery end during the first world war. Marine life moved in, and nearby there's great cliff, rock stack and cave diving. Even novices can dive sections of the wrecks and wiith Anglesey in N.wales and Cornwall in the South west there is no shortage of exciting dives within the UK.
For more information
The British Sub Aqua Club www.bsac.com
Climbing/Coastering
Honister Slate Mine in Borrowdale launched England's first Via Ferrata – a series of steel ladders and bridges that originated in the Dolomites – following a Victorian miners' route along the cliffs to the summit of Fleetwith Pike, at 2,126ft. For something a bit different make your way to Penrhyn Quarry in north Wales which has the longest zipwire in the country, carrying riders at up to 100mph over a distance of more than a mile.
There are plenty of climbing challenges within the UK make your way to the British Mountaineering Council website for a comprehensive list of centres, including Plas Y Brenin (pyb.co.uk), a mountain sports centre in Snowdonia, which offers five-day rock climbing courses for beginners.
For more information
Less challenging family days out are offered by Go Ape (goape.com) in locations around the UK.
Equestrian/Riding
Horse Riding is one of the longest running pastimes in this country and with lots of holidays available all through the UK. A week spent riding around Somerset includes long hacks into Rowberry Forest and the Mendips of around five hours per day, lessons in jumping, dressage or whichever skills need a gee-up, and sightseeing to Cheddar, Bath, Bristol, Weston-super-Mare, with plenty of pub time in between. The holidays are run from Shipham village, where there's bright, modern self-catering apartment accommodation in Stable Loft, above the stables.
For more information 
The National Parks website (nationalparks.gov.uk) gives information on riding centres in each region and the British Horse Society (bhs.org.uk) lists approved centres.
Equestrian Escapes offers family holidays, self-catering, intensive tuition or riding combined with spa breaks.
Highlands Unbridled  organises trail riding and pony trekking holidays in the Scottish Highlands.
Tour operators offering activity holidays in the UK include;
acornfamilyholidays.co.uk which has a centre in the Brecon Beacons aimed at children aged eight years and over.
pgl.co.uk also welcomes families as well as unaccompanied children in more than a dozen UK centres.
millonthebrue.co.uk is a long-established holiday provider near Bruton in Somerset, accommodating up to 60 children (aged eight to 15 years
wickedlywonderful.com offers multi-activity, sailing or pony camps for children aged six to 13 are provided by based in West Sussex.
Please note that many UK centres don't need a licence to operate, as they don't offer higher-risk activities such as water sports on the sea or fast-flowing rivers and trekking/climbing in mountainous and remote areas. Those that do should be listed on the Health and Safety Executive website (hse.gov.uk/aala).
For more ideas see