Shake That Weight ™ • 1st September 2015 • 8 years ago
The Best Fitness Apps!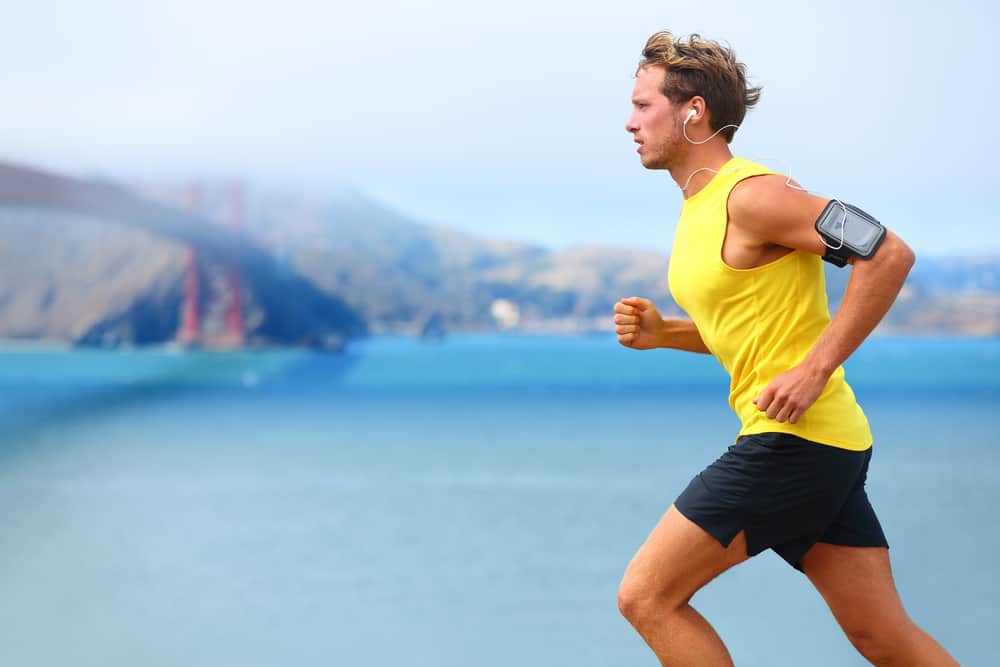 Whether your fitness goal is weight loss, running a marathon, or mastering the perfect downward dog, there's an app for every form of exercise out there. Smart phone's are becoming an increasingly  handy-sized personal trainer, barking orders from your pocket with the same guilt-inducing frequency as your gym instructor, but the price tag is considerably lower. In fact, many top apps are free, though premium upgrades or subscription-based services which offer more personalised training plans or tracking are also plentiful.
It is this geo-tracking ability on smart phones that has changed the game. Gone are the days of the mail-order pedometer. Apps now monitor your daily activity with a reasonably high degree of accuracy, from how far you have walked to what speed your cycle to work peaked at.
Apps aren't just for logging the miles though – they also provide incentives in the form of gaming-style rewards, or provide ideas for mixing up a tired-old routine.
Here are ten of the best fitness apps on the market today..
MyFitnessPal
Compatibility: Android, iOS, Windows Phone
Although theses apps aren't arranged in any particular order, there is no question that My Fitness Pal has to grace the top of any fitness app list. A good exercise regime is nothing without a balanced diet to back it up, and MyFitnessPal's Calorie Counter app helps you out on that front, functioning as an easy to use calorie counter with a database that boasts more than 2 million foods (and it's growing every day). Easily look up and track the foods you're consuming with the help of a barcode scanner as well as a recipe calculator for inputting custom creations. Track exercises, set diet goals and sync your progress to myfitnesspal.com for free!
UP by Jawbone
Compatibility: Android, iOS
Jawbone's latest UP fitness app is an excellent companion to your fitness regime, regardless of whether or not you've got a Jawbone fitness tracker. The UP app connects with your Jawbone UP fitness tracker or your smart phone's built-in sensors in order to help you track and interpret a variety of fitness metrics such as steps taken, calories burned and activity intensity. It also allows for manual entry of food and drink tracking, as well as sleep quantity. Another standout feature is how UP integrates with a variety of fitness apps and hardware.
Johnson & Johnson Official 7 Minute Workout App
Compatibility: Android, iOS
Beginners and veterans alike will appreciate the Johnson & Johnson Official 7 Minute Workout App. The app guides users through the original 7 minute workout, as well as more advanced routines of varying duration and intensity, complete with short videos. A Smart Workout feature can function as your personal trainer. We also like that users can create their own custom workout routines.
Workout Trainer
Compatibility: Android, iOS
Skimble's Workout Trainer provides users with a library of workout routines, complete with step-by-step audio and video instructions to guide users through the various exercises. An interactive fitness wizard allows you to customize your experience and recommended regimen, and users can create and edit their own personal workout routine.
Pocket Yoga
Compatibilty: Android, iOS
You can now carry around your own Yoga studio with Pocket Yoga, an exercise app that lets you practice the ancient art of stretching and breathing at your own pace and time. Pocket Yoga comes with detailed voice and video instructions for hundreds of different poses, complete with descriptions on each one's proper execution and health benefits. Users can choose between three different practices, three difficulties and three durations. Then the app logs your exercises and progress for future reference.
MapMyFitness
Compatibility: Android, iOS
Map My Fitness is an all-in-one fitness tracking app that allows users to manually or automatically record their progress while walking, running, or any of over 600 types of exercise activities. The app can track a wealth of exercise data such as calories burned, exercise pace, and even a GPS track tracing your running or biking route. Real-time data lets you check out your metrics on the fly, while detailed logs allow you to go back and review your progress. Extra features include a nutrition log, support for a variety of fitness tracking gadgets, and even a competition mode that lets you compare your times with other users on popular tracks and courses.
Fitocracy
Compatibility: Android, iOS
The social network for exercise junkies and an excellent motivator for those with a competitive streak. Fitocracy aims to turn fitness in to a game and uses peer-pressure to encourage your exercise habits. Users can look up exercise routines and then log them in to score points, level up, and gain achievements, all of which is displayed in a social media stream that other Fitocrats can view, comment on, share, and otherwise encourage. Signing up at the Fitocracy website also provides data syncing between the Web app and mobile, as well as the option to automatically post your updates to Twitter or Facebook.
Moves
Compatibility: Android, iOS
A simple and free app that helps you track your daily movement – whether you ran, walked, cycled or sat on your bottom all day. Moves requires almost no effort on your part. There's no need to enter data or wear a movement tracker – just carry your phone with you and monitor your progress (or lack thereof).
Interval Timer
Compatibility: Android, iOS
Whether you are timing a high-intensity workout, press-ups and planks or setting off on an interval run, this excellent free app can be customised to whatever specific intervals you need. You can use your own playlists for the workout, with handy in-app music controls.
Sleepbot
Compatibility: Android, iOS
A frequently overlooked part of every good fitness regimen is getting a good night's sleep. Sleepbot is a sleep tracking and logging app that helps you monitor how well you are sleeping. Just before going to bed, tap the sleep button, and again when you wake, and Sleepbot logs your sleep and wake times. Optionally, it also records any noises and movements you make while asleep using your phone's microphone and accelerometer. There's even a smart alarm system that you can configure with the sleep tracker to wake you up at just the right time. It may not ensure a good night's sleep, but SleepBot can help you figure out how work and exercise is affecting how much rest you get.