Shake That Weight ™ • 16th July 2013 • 10 years ago
Healthy Takeaways: Chicken Curry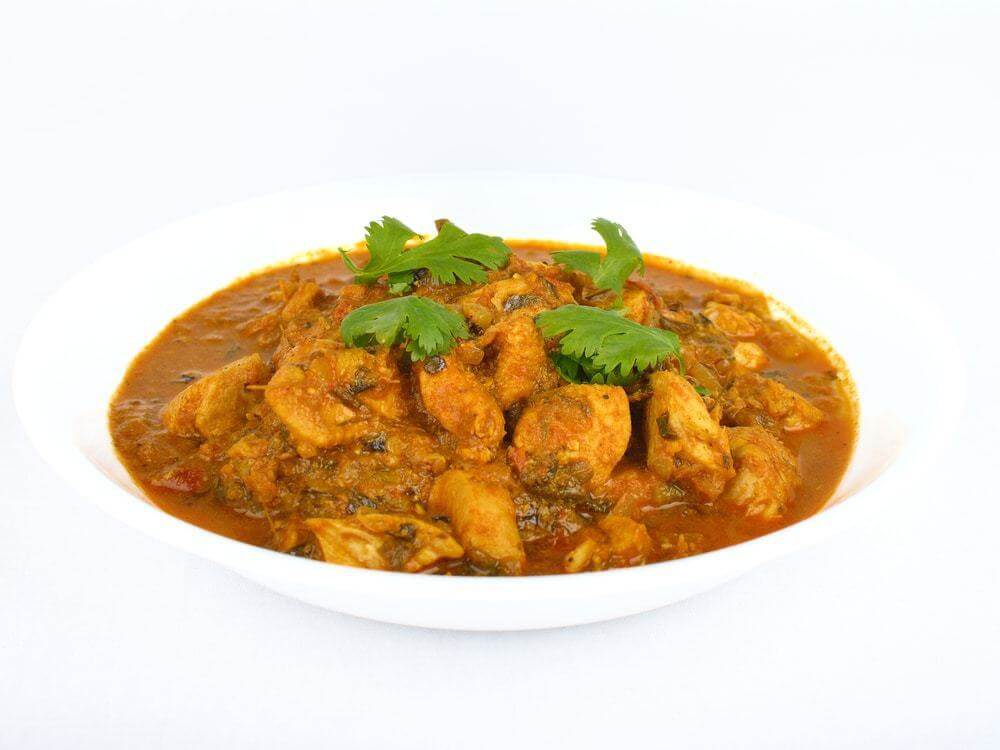 Curry is one of the UK's favourite takeaways but it is often the case that the curry you order from your local Indian restaurant is high in fats. You should try to avoid anything that is creamy or deep fried to reduce the amount of fat in your meal, or if you are feeling adventurous in the kitchen you could even make your own.

Make meal times exciting with a bit of spice. This simple yet tasty chicken curry recipe is sure to be a family favourite and can easily be worked into your healthy eating plan but only as a treat.
Serves 2
Time 60 minutes
Ingredients
• 1 tbsp olive oil (or vegetable oil)
• 1 large onion, chopped
• 2 garlic cloves, chopped finely
• 1 large tomato, chopped
• 1 tbsp tomato purée
• 1 medium chilli, chopped
• ¼ tsp chilli powder
• ¼ tsp coriander powder
• ¼ tsp cumin powder
• ¼ tsp turmeric powder
• 2 tbsps water
• 250g boneless chicken, chopped (approx. 1 chicken breast)
• 1 tbsp yoghurt
• pepper, to taste
• 130g basmati rice
• 160g cauliflower
Method
1. To start, heat a small amount of oil in a pan and add the onions. Fry until soft. To your onions, add the garlic, tomato, tomato puree, chopped chilli and spices. Allow to cook for three minutes before adding two tablespoons of water. Reduce.
2. Add the chicken to your mix and cook for 10 to 15 minutes on a medium heat. Add the yoghurt, season with black pepper and allow to simmer for five minutes.
3. Whilst your curry cooks, prepare the rice by following the instructions on the packet.
4. Boil or steam your cauliflower until tender.
5. Serve your curry with rice and cauliflower and enjoy.
Photo Credit: wickenden CC