Shake That Weight ™ • 26th March 2015 • 9 years ago
Appliances to make your home cooking life easier!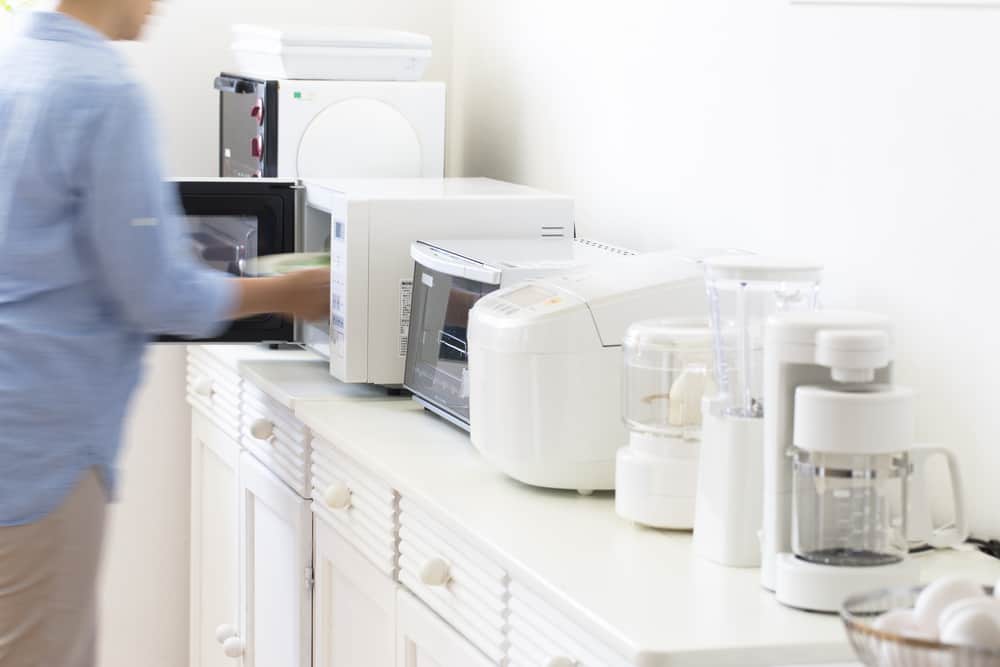 One of the easiest and best ways to start living a healthier lifestyle is to start cooking from scratch. From simple sauces to that infamous Sunday roast the more you learn about food, the more likely you'll lean towards fresh ingredients and whole foods.
Getting into the kitchen can seem like a feat at first. However, having the right arsenal of tools will make every meal a lot easier to whip up. Here are our picks for the appliances and gadgets every healthy home cook should own.
Healthy grills
The clamshell design of an electric healthy grill simultaneously grills the top and bottom surfaces of your food, eliminating the need to flip it over. Each grilling surface is indented, angled and covered in a non-stick coating, which minimises direct contact with the food so that as much fat as possible can be drained. This is collected in a removable drip tray clearly showing the amount of fat and grease produced. There's no need to use any oil to grill your favourite food – and of course, your food doesn't sit in its own fat as it cooks
Immersion Blender
Handheld 'immersion' blenders are perfect for pureeing soups, sauces, and dips. And because of the slim design, you can easily mix ingredients in pots or bowls. Often the most affordable of blenders, and also one of the easiest to clean. Just make sure you unplug it first!!
Juicer
A juicer is the perfect complement to a healthy lifestyle because it's an easy way to get a dose of much-needed nutrients. More expensive than blenders, they will allow you to get the most out of your post workout refreshment. They can also be very fast and quiet. Have a look at our guide to see what the best juicer is for you.
Steamer
Better than boiling as you will lose less of the nutrients from the food, steaming is a great and easy way to cook for yourself. You can still choose between the old fashioned hob steaming pans or stand alone electric steamers you can cook an entire meal at once!
Spice Grinder
Spices are an easy way to cut back on salt and sugar use, but depending on the quality, a good mix can cost you a pretty penny. Spice Grinder's can also be used to grind nuts, which comes in handy if you're fond of baking, or just want to pack some more healthy protein in to your diet.
Slow Cooker
Save time and money by investing in a slow cooker: cut up ingredients the night before, throw everything in when you wake up the next morning, and by the time you get home, you'll be welcomed by a simmering, hassle-free dinner. A slow cooker will become regularly used in those winter months to make a nice stew.
Stockpot
Eliminate the need for store-bought sauces, broths, soups, and instant grains by investing in a stockpot. Cooking these items from scratch will help you reduce the amount of sugar, fat, preservatives, and sodium in your dishes — a win, right?
Oil and Vinegar Misters
Calories can easily add up, which is why table top misters are great. Instead of dousing a salad in oil, lightly spray for a thin, even coating of dressing. Also great for cooking, grilling, and baking.
Low fat fryer
If you're still frying your food then you probably should stop. However, the new revolutionary fryer's that require only one teaspoon of oil could be for you. Unlike a conventional fat fryer that submerges the food almost completely in fat, these appliances use a unique combination of fast circulating hot air for perfectly crispy results.
Delicious fried food, snacks, chicken, meat and more, are produced in a fast and easy way. And of course there's much less smell too! The audible countdown timer will sound at the end of the cooking time, just sit back, relax and wait for your perfectly cooked meal.